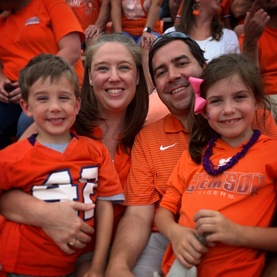 Dr. Robyn Gallucci graduated from Clemson University in 1998 and Ross University School of
Veterinary Medicine in January of 2007. She completed her clinical year at the University of Georgia
and did an externship at North Carolina State University College of Veterinary Medicine and Upstate
Veterinary Specialists. She grew up in Greenville and returned to the area late in 2007 to begin
working here at Milestone. She enjoys being with her husband Paul and their two children, being
active in her church, and caring for their three cats and dog, Sterling. She loves developing the
relationships that form in caring for people and their pets throughout the pet's lifetime.